STEP 1
The LOGIN Page will be displayed once you open the App, & where you can proceed to LOGIN or create a new LOGIN by clicking register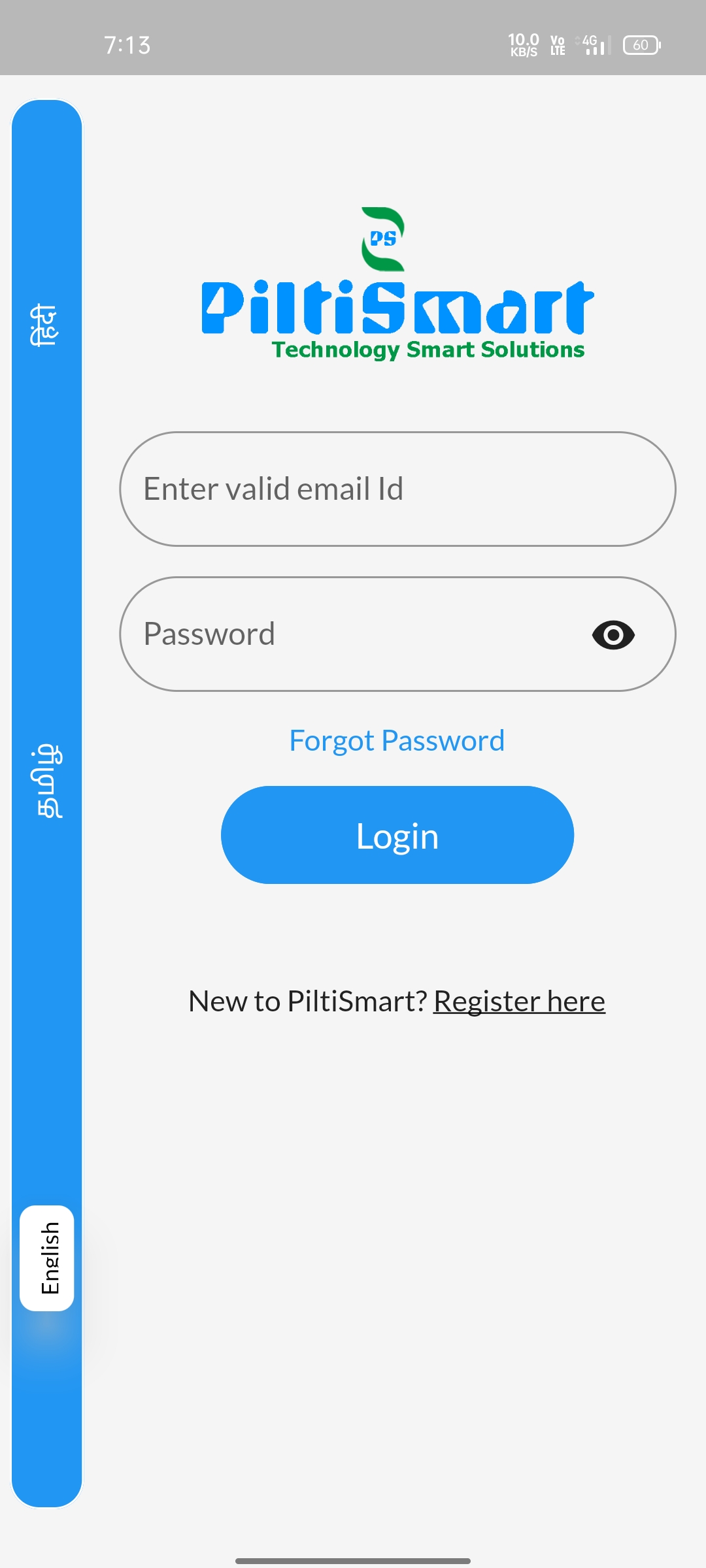 STEP 2
Enter your EmailID & Password then click LOGIN button.& (If you are an existing user)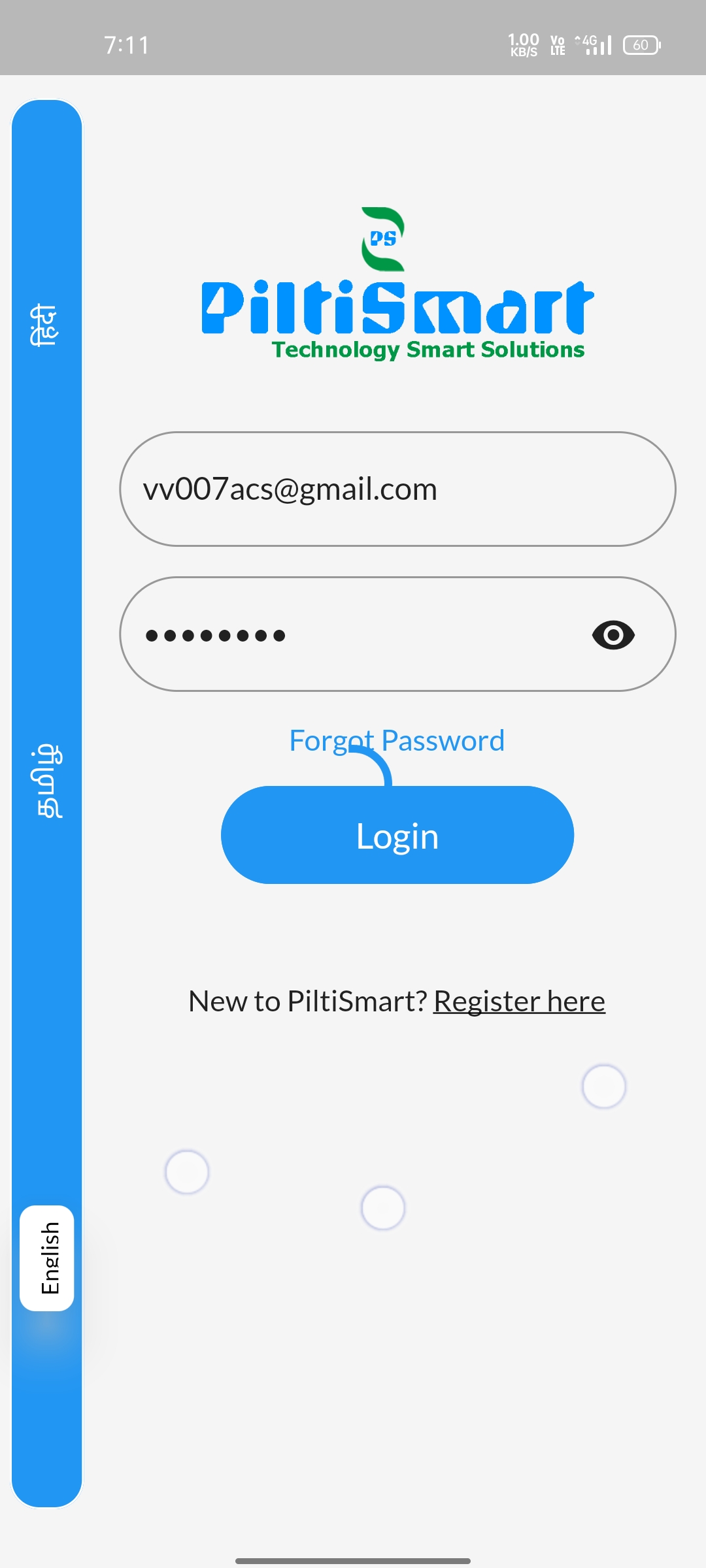 STEP 3
Click on the top Left corner Menu Button, Dashboard will be Revealed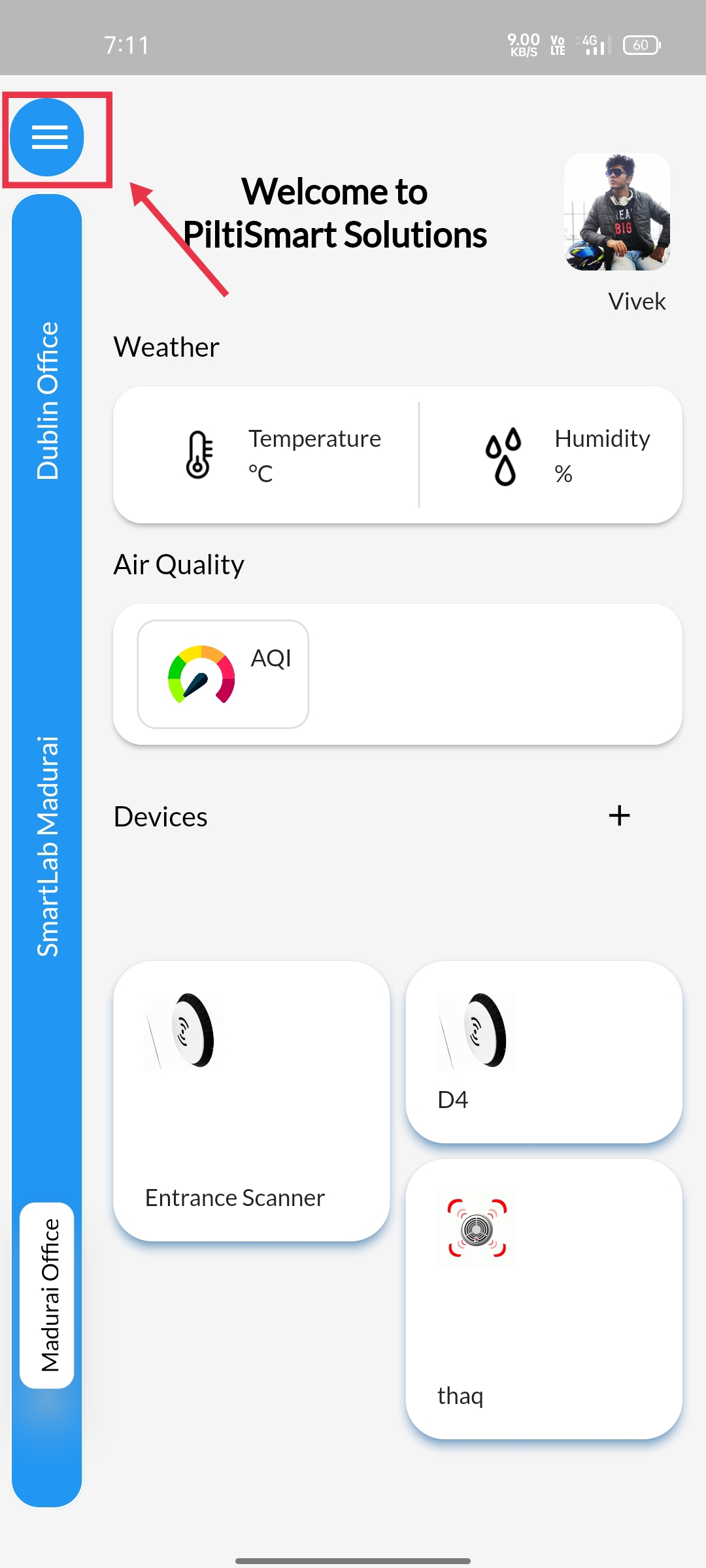 STEP 4
Next click the Registry Button available in the Dashboard.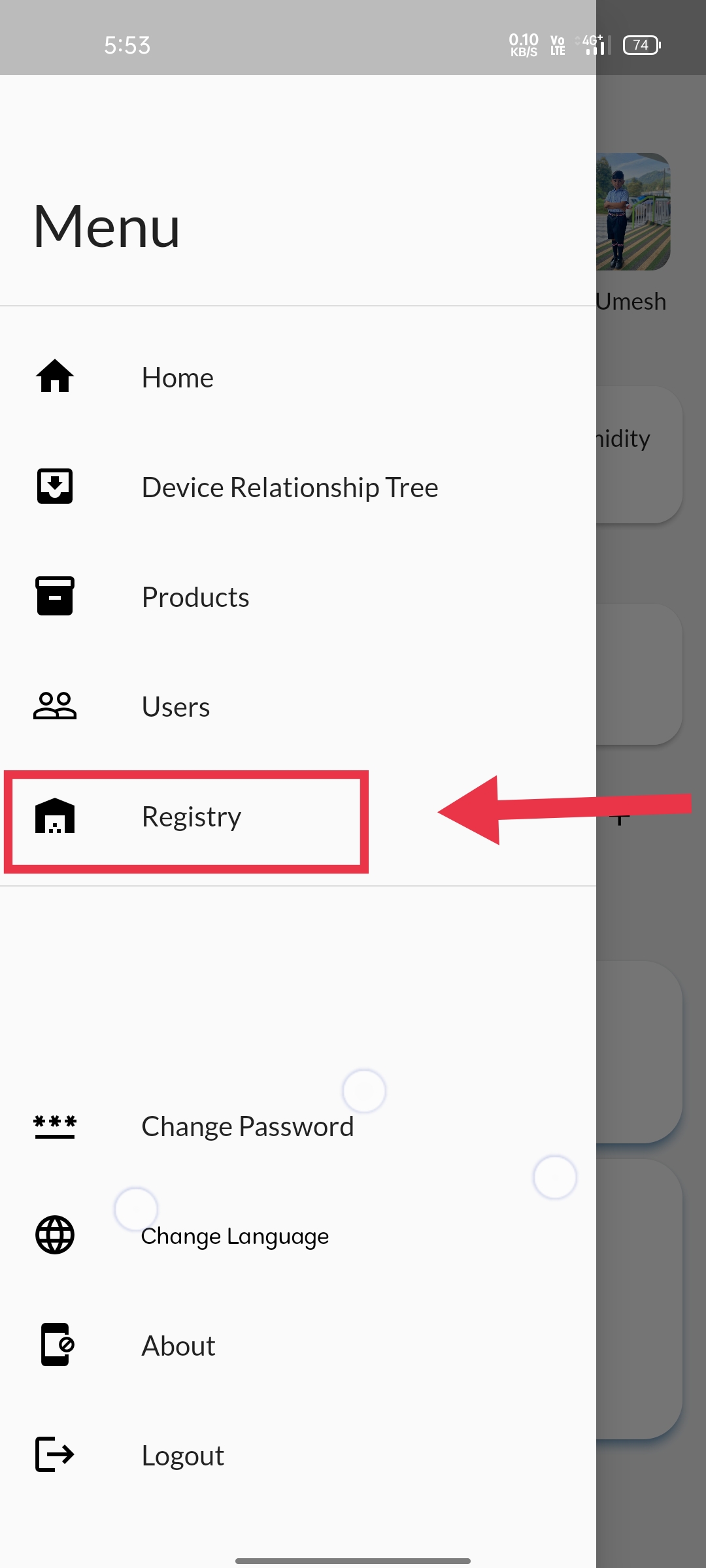 STEP 5
Click the ADD Item Tab Displayed in the Bottom of the registry section.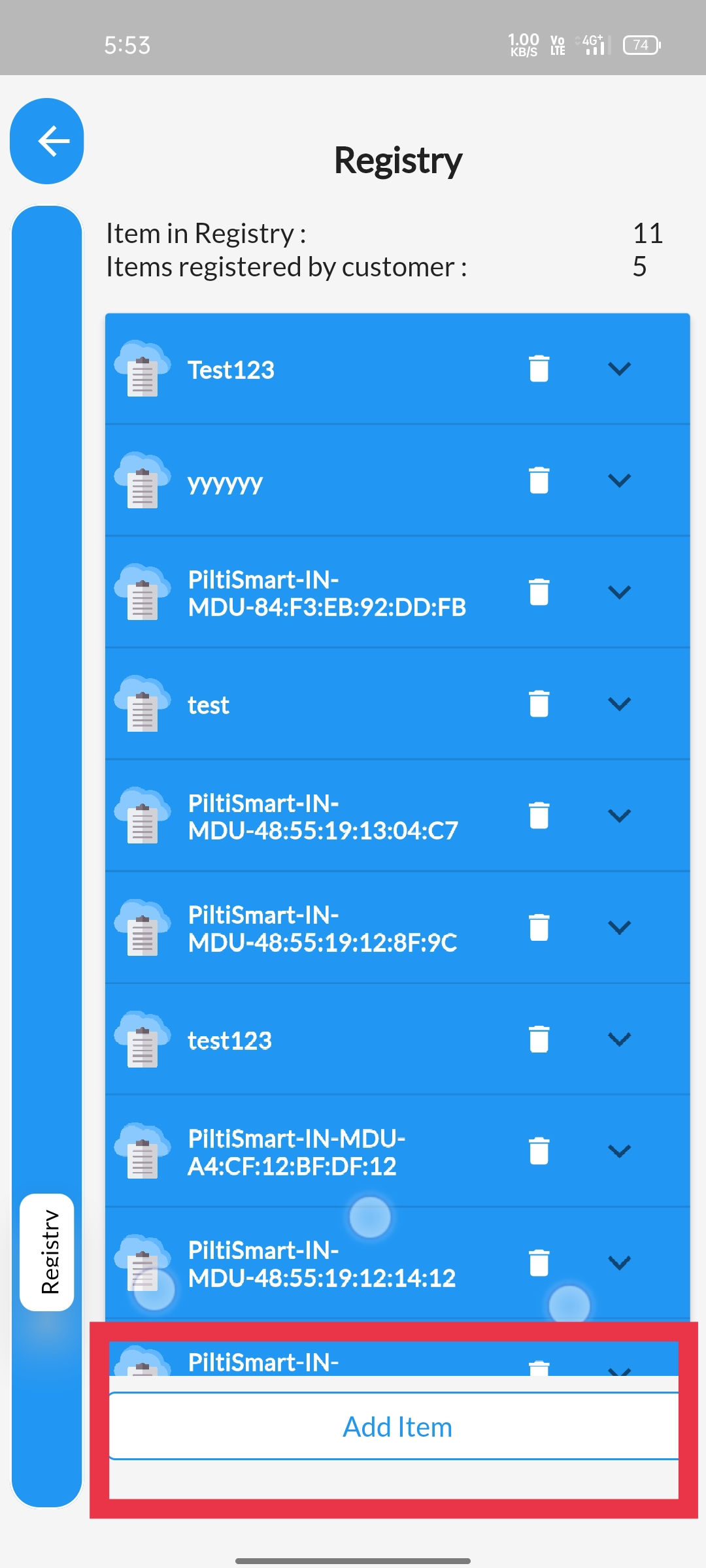 STEP 6
Click the DropDown Menu displayed in the popup tab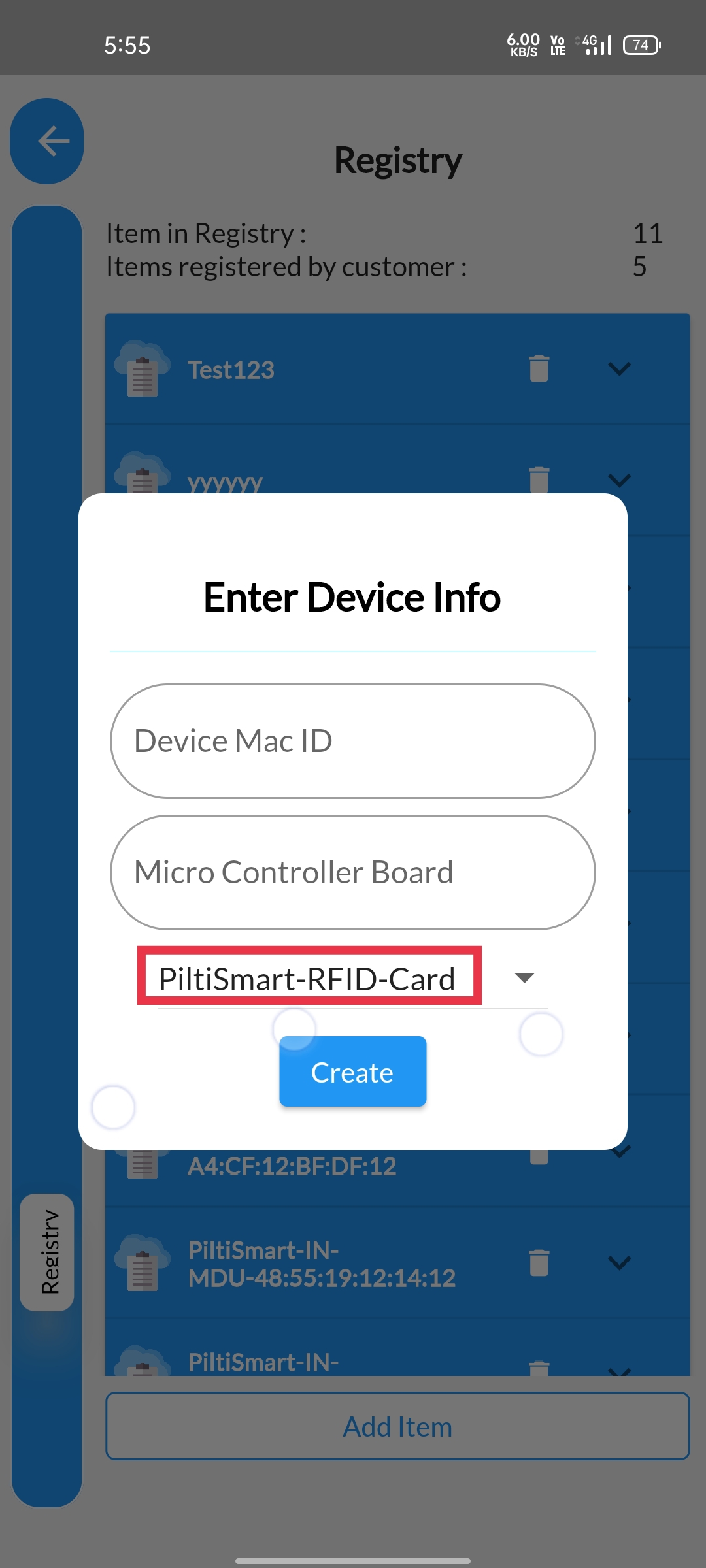 STEP 7
Select the appropriate device profile corresponding to your device available in the DropDown Menu.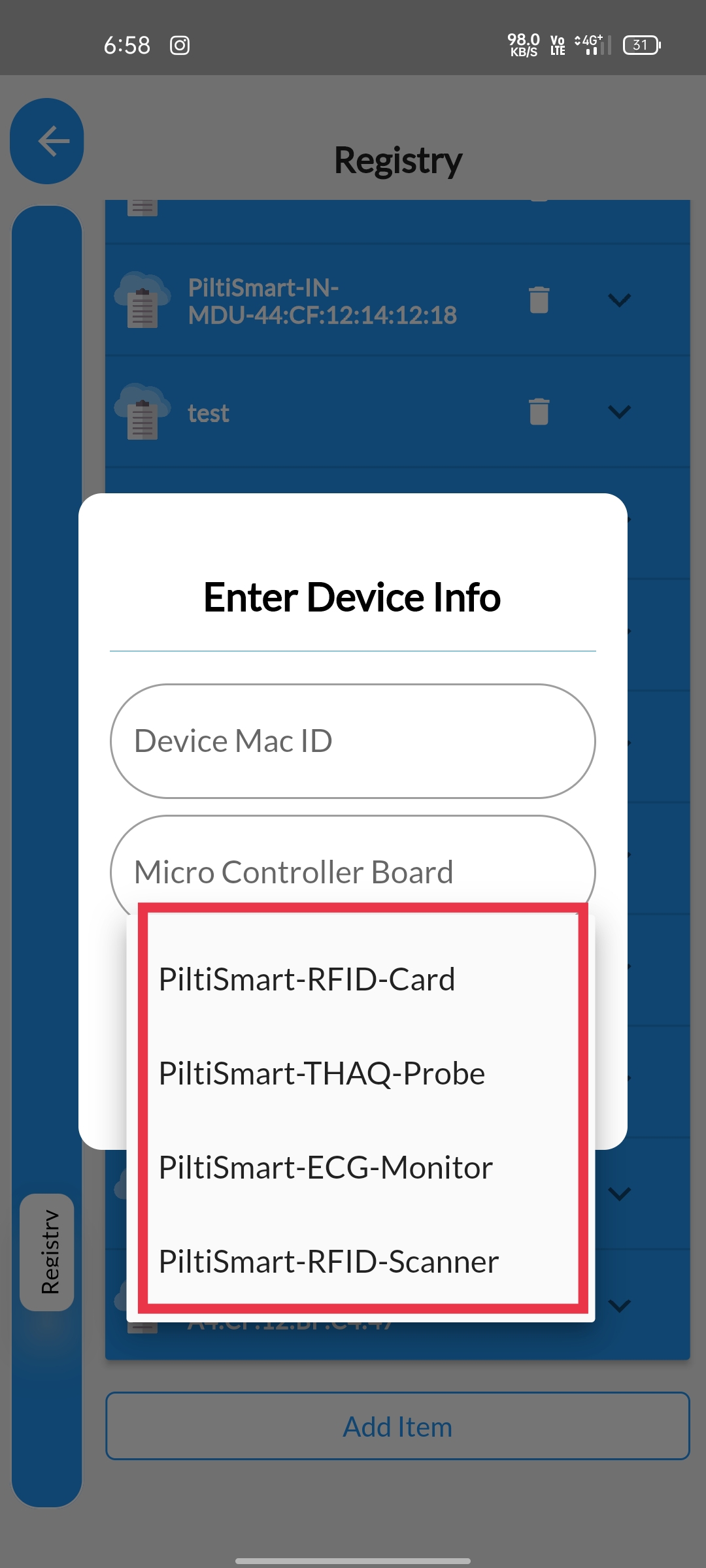 STEP 8
Then enter the appropriate Device Mac ID &select coressponding Micro Controller Board Name &Next click the Create Button.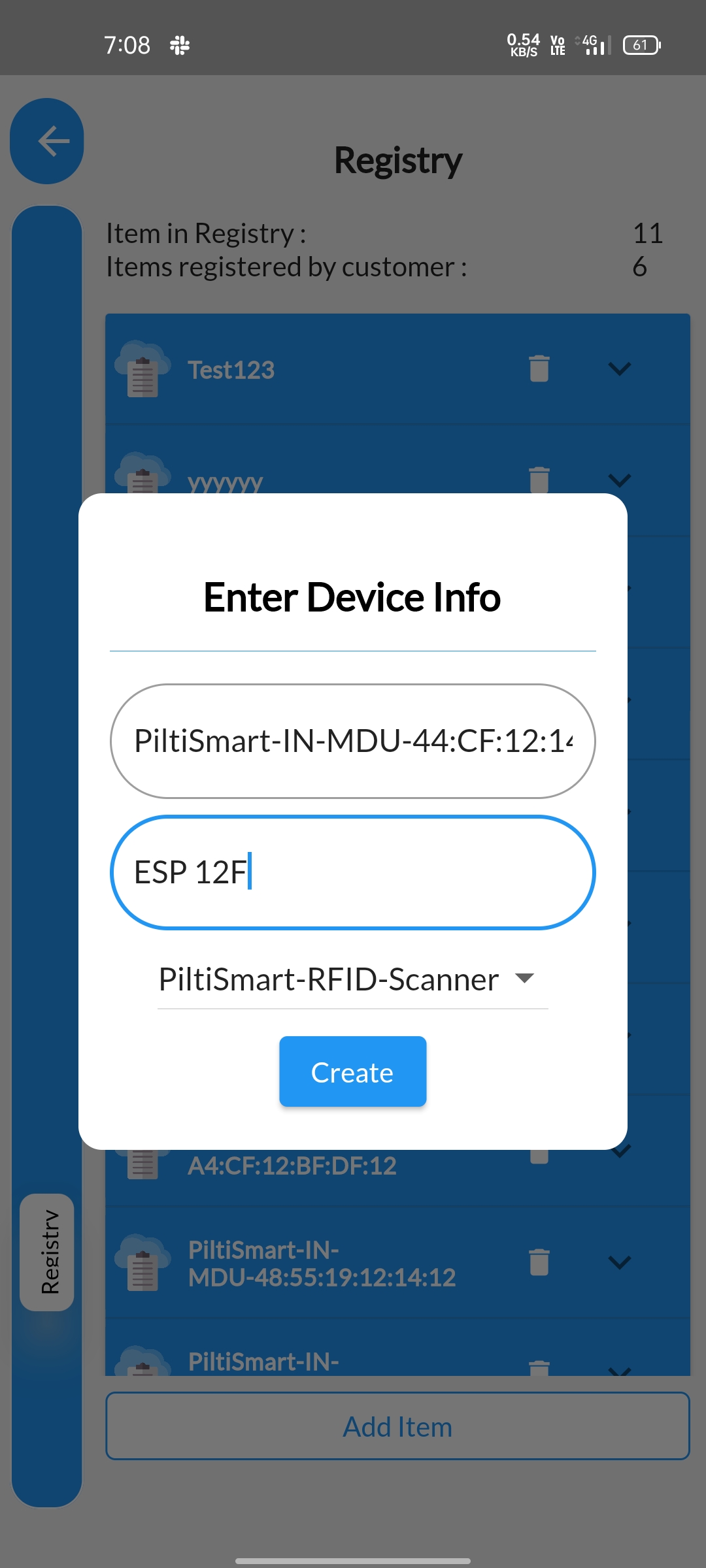 STEP 9
Atlast a Confirmation message will be displayed&informing that Device Info is Created.