STEP 1
To view the Device-relation Tree, Click on the Dashboard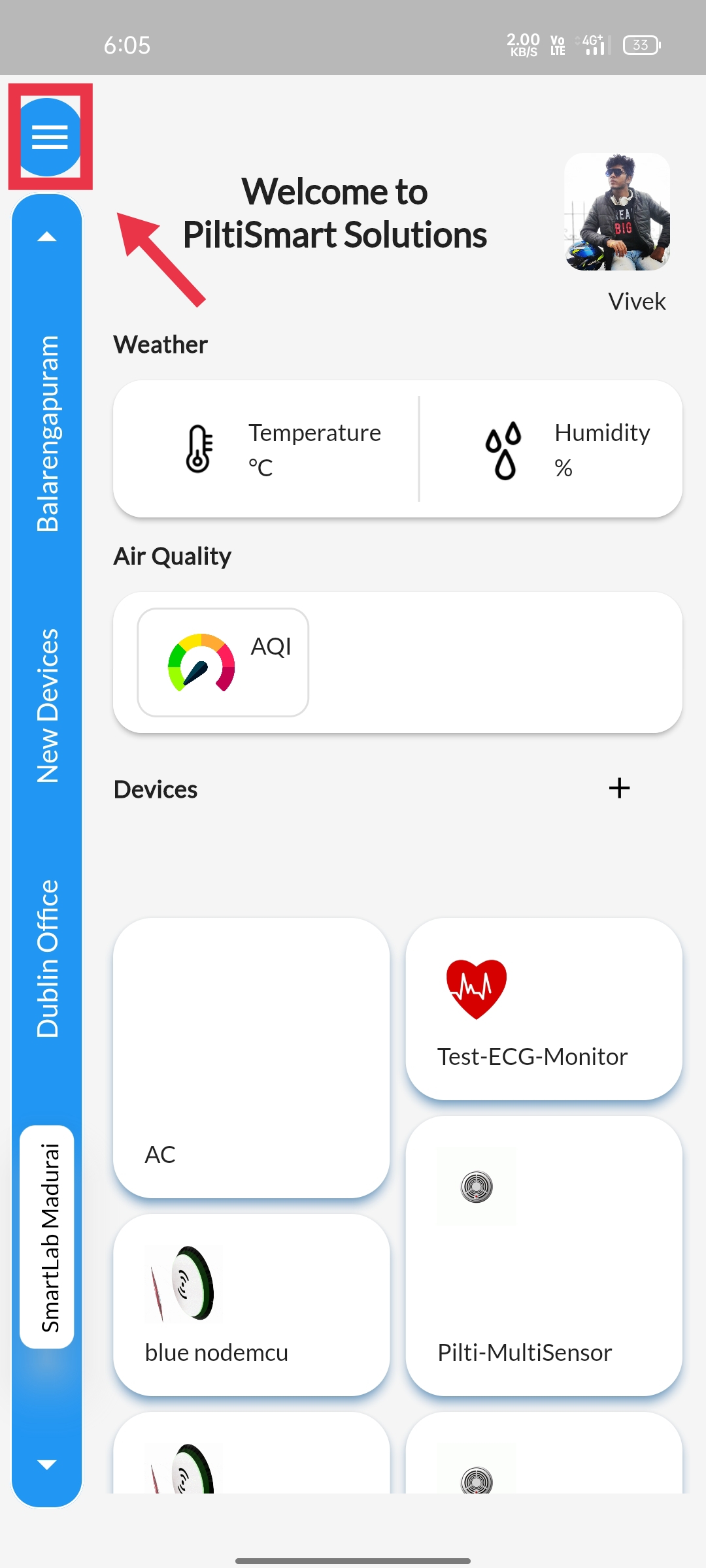 STEP 2
Select the Device-Relation Tree option available.
STEP 3
Navigate to the asset that you want to delete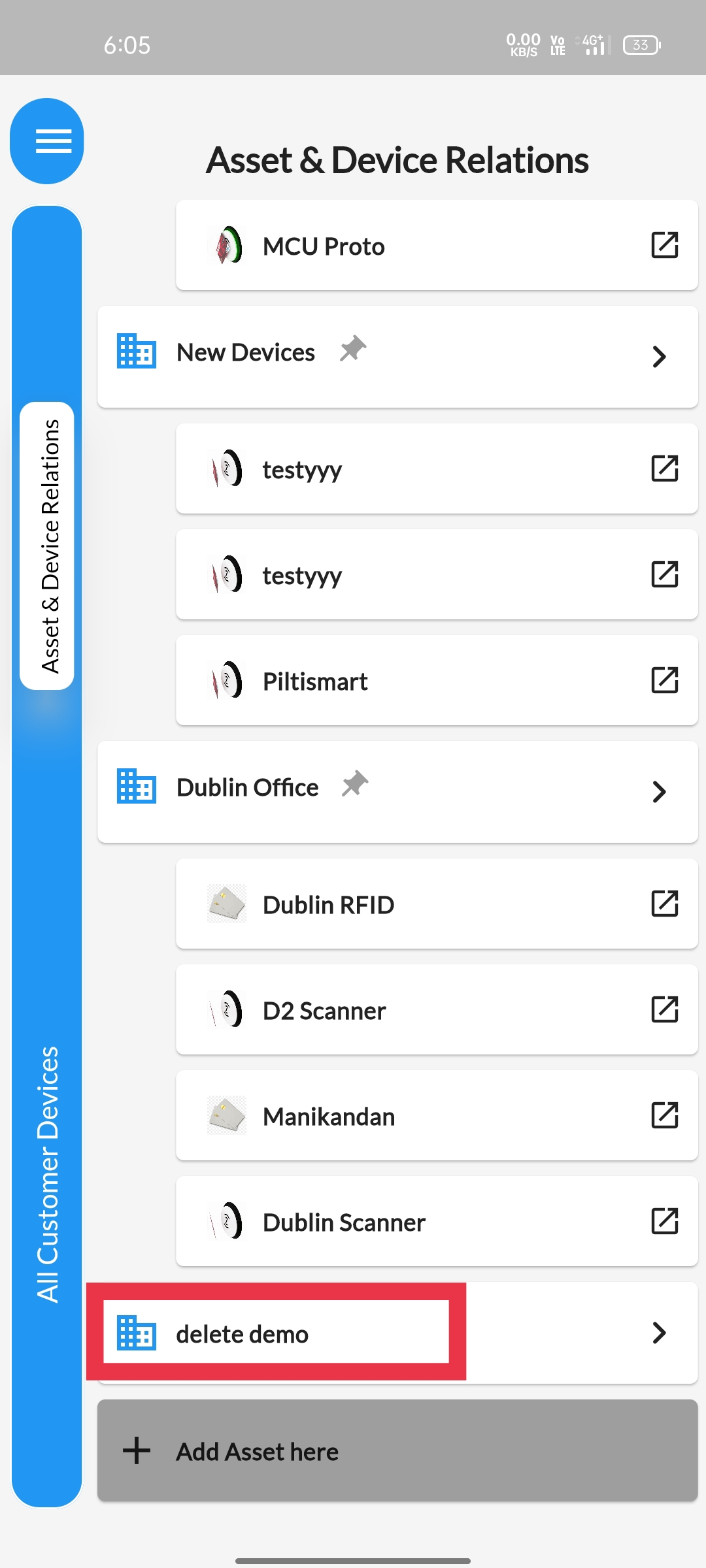 STEP 4
Long press the Asset that you want to delete, a pop-up will appear.&Select the delete asset option.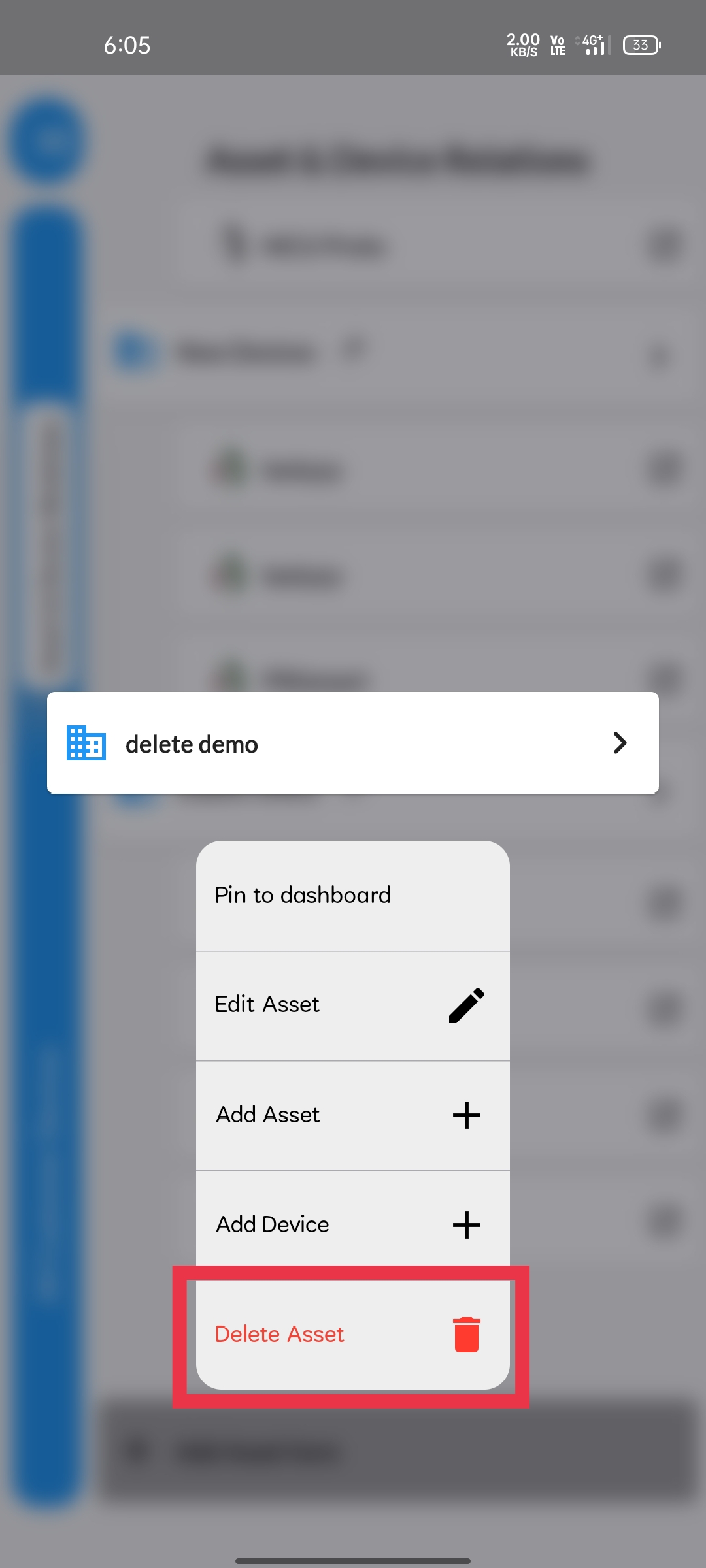 STEP 5
Select the delete option available in the pop-up menu.
STEP 6
A Confirmation message will be displayed informing that Asset is deleted sucessfully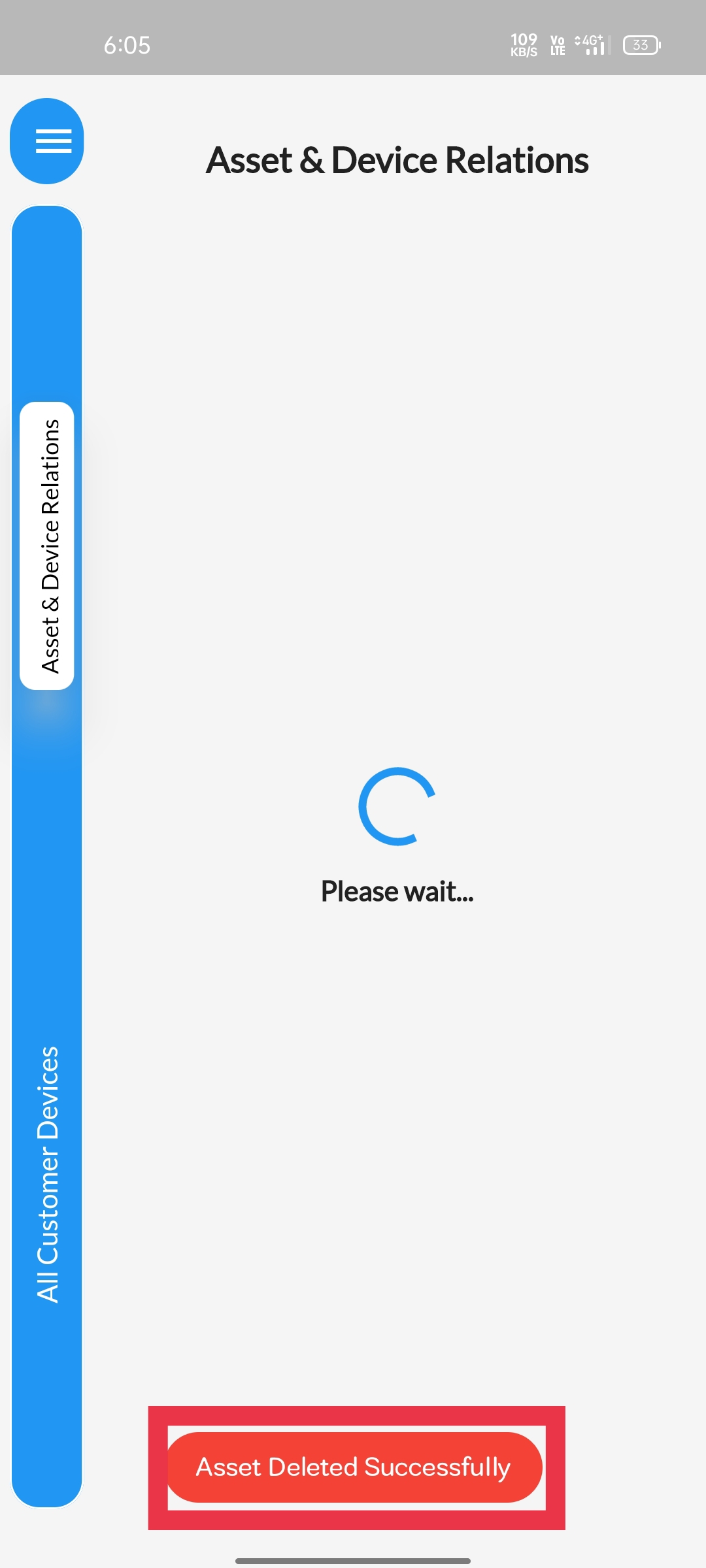 STEP 7
You can notice the "delete demo asset" disappeard from the "device relationship tree".