STEP 1
To view the Device-relation Tree, Click on the Dashboard
STEP 2
Select the Device-Relation Tree option available.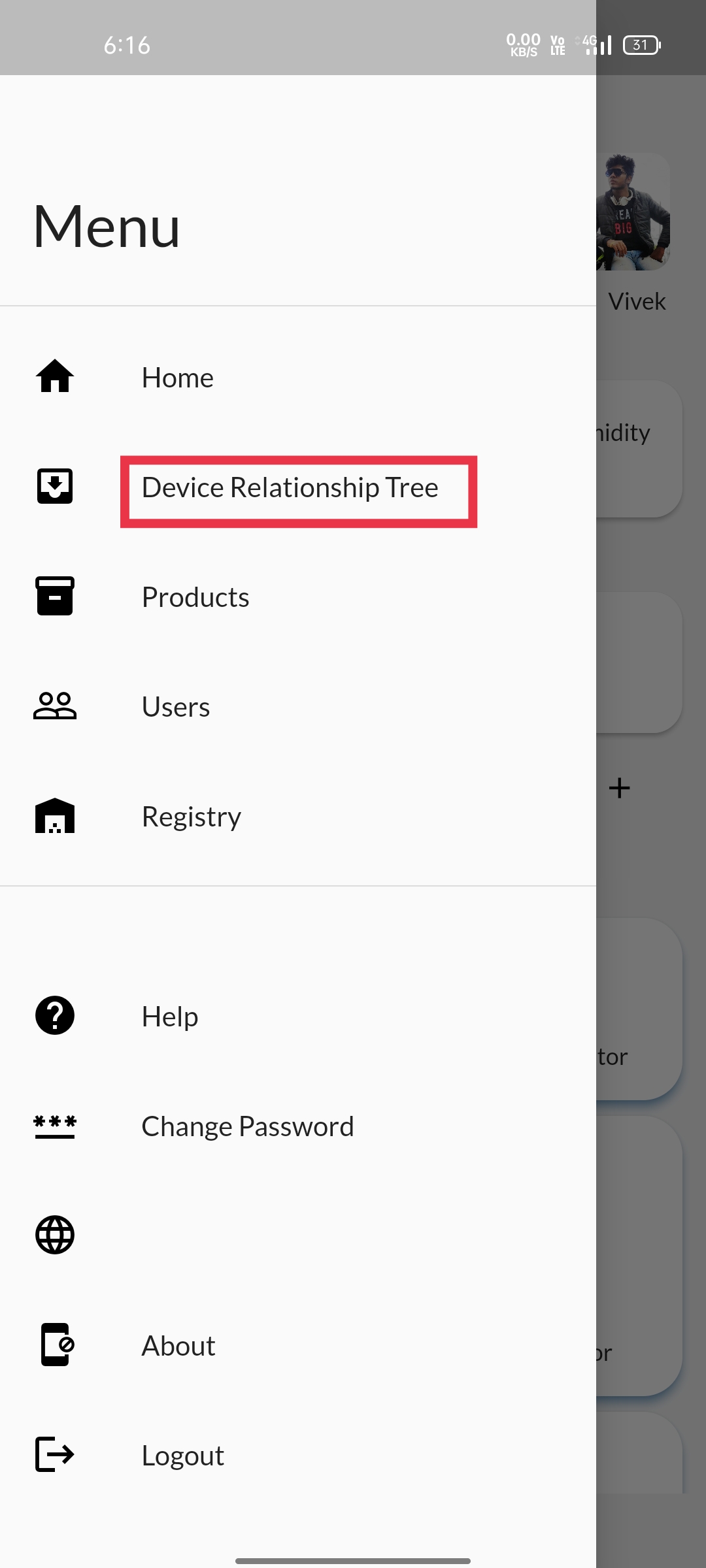 STEP 3
Assets Corresponding to your location will be displayedAlong with the devices included in the asset.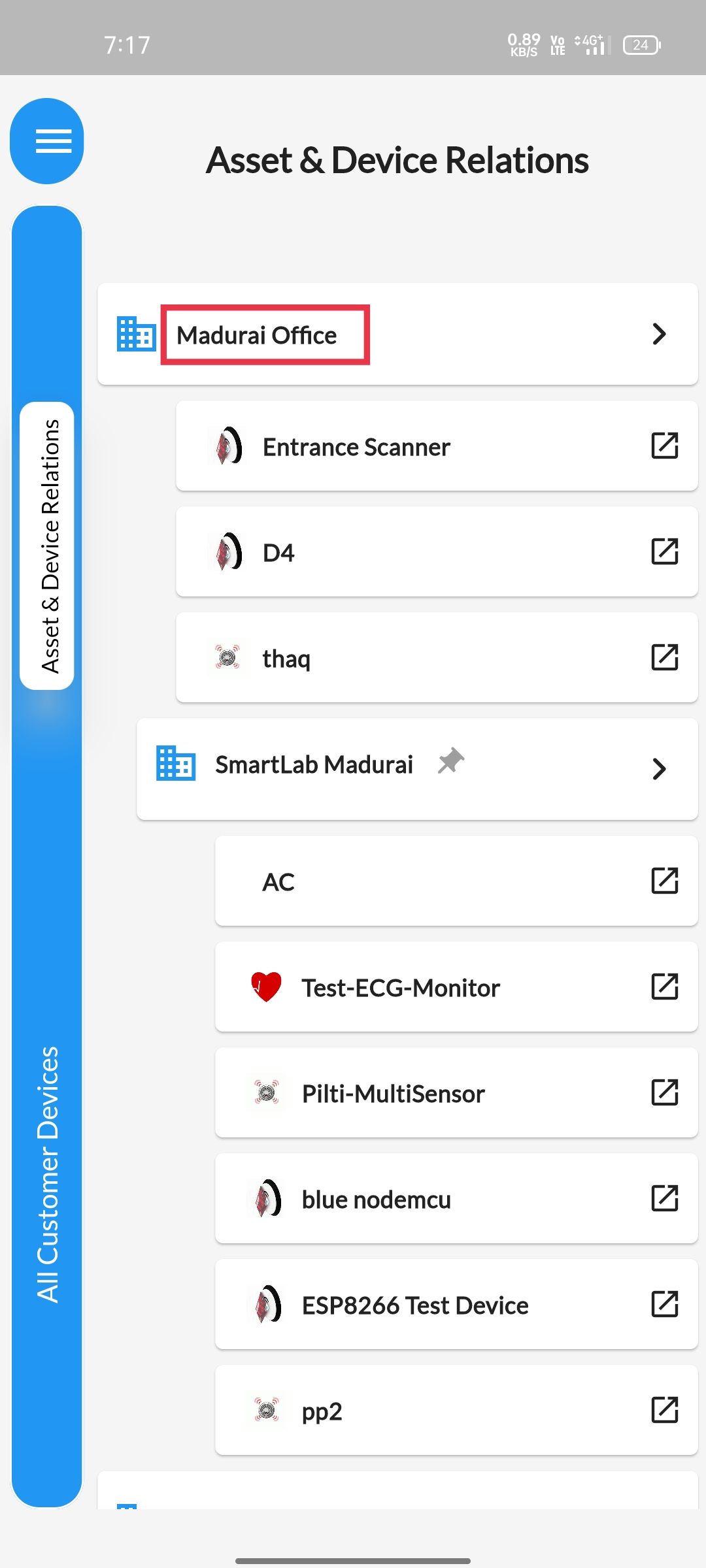 STEP 4
Long press the Asset that you want to modify, a pop-up will appear.Select the Add asset option.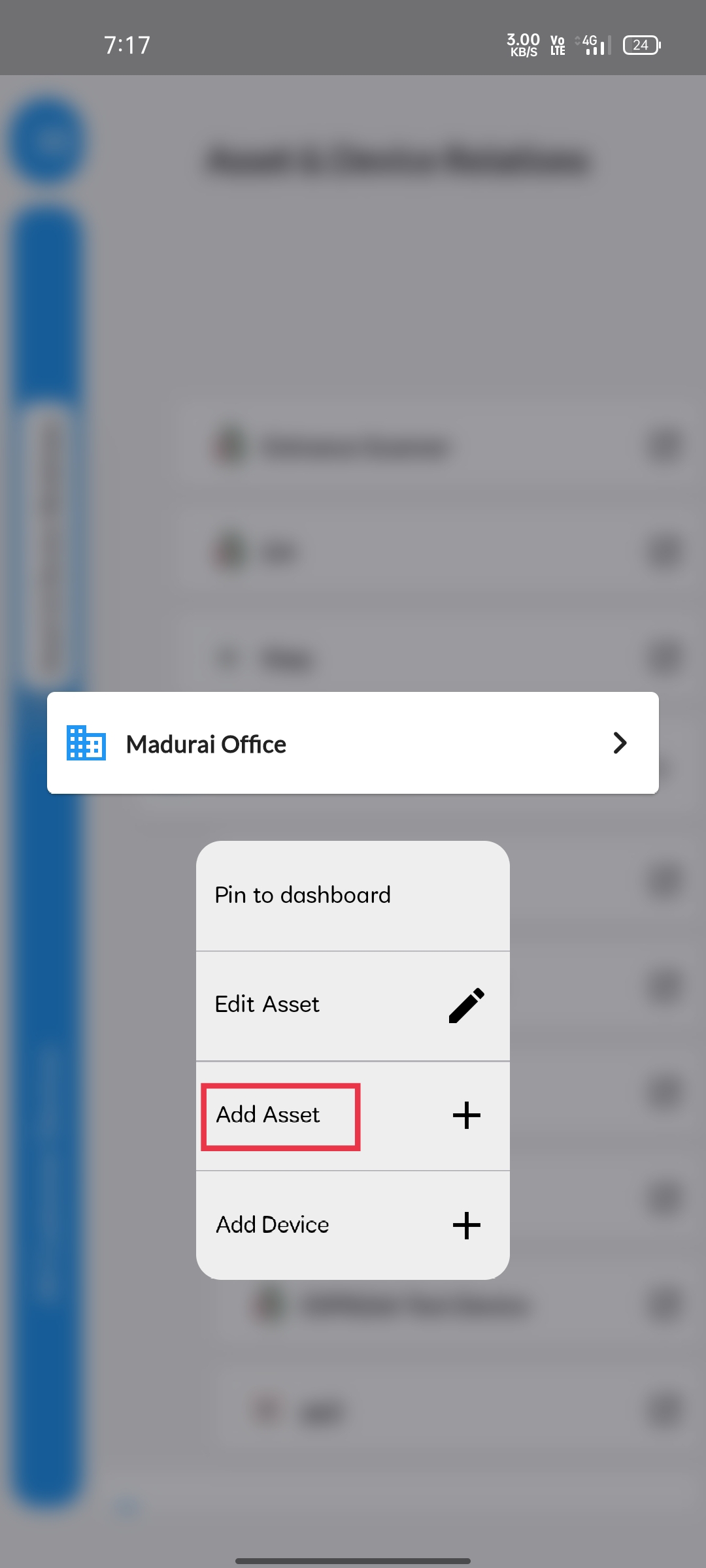 STEP 5
Another pop-up will be displayed. Select the Room option available in the first tab.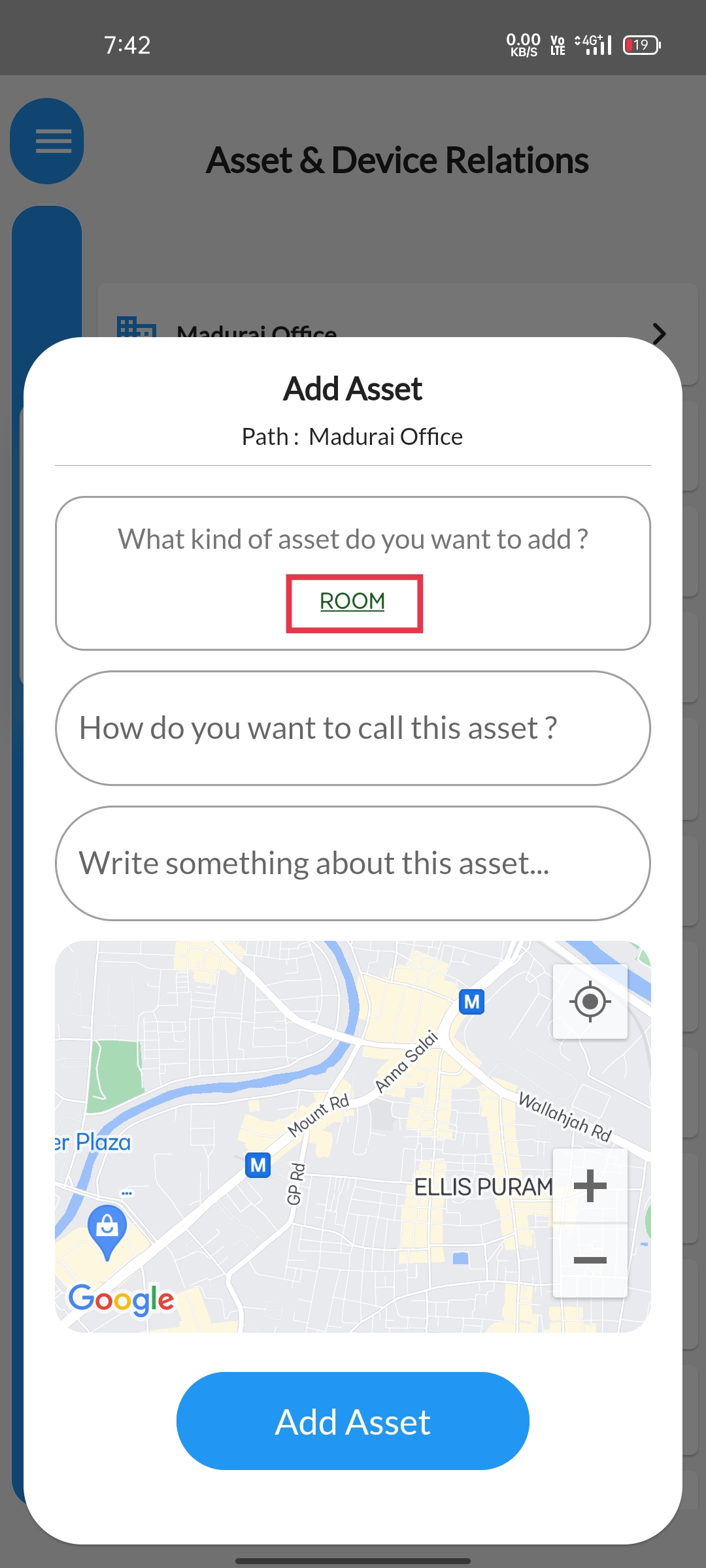 STEP 6
Click on the corresponding asset type to utilise.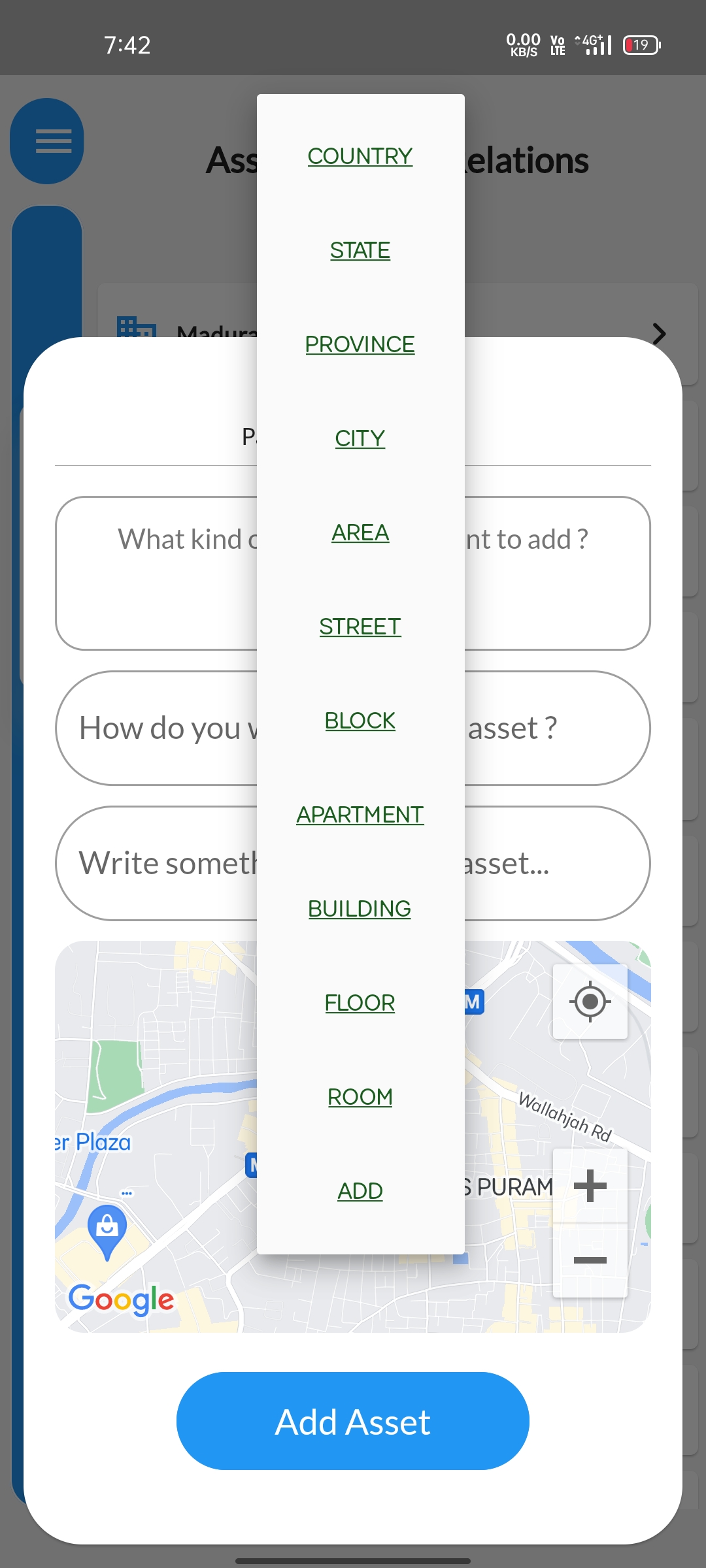 STEP 7
Give a desired name & description to that new asset.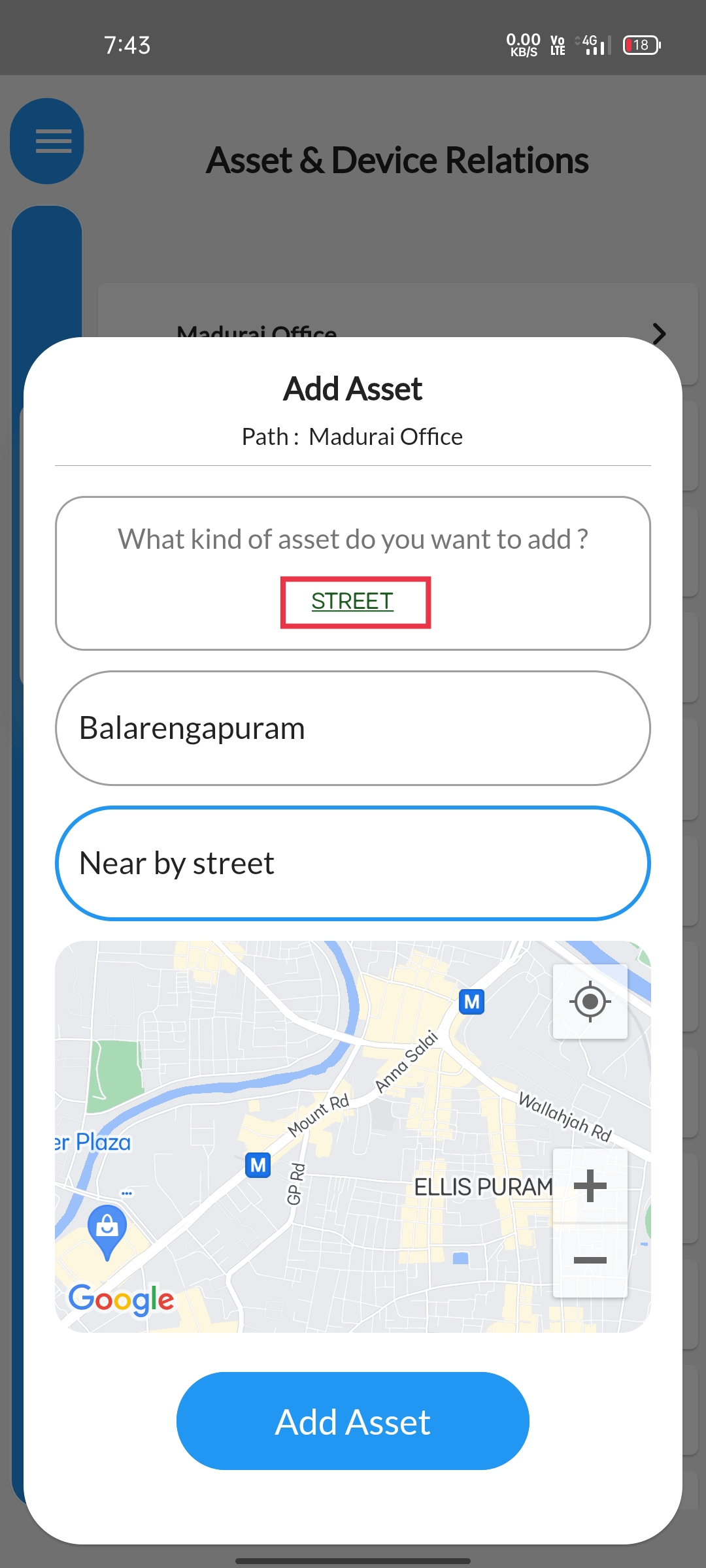 STEP 8
You can pin point your assets location for reference purposes if you wish.Else proceed to click on the add asset button available below the map.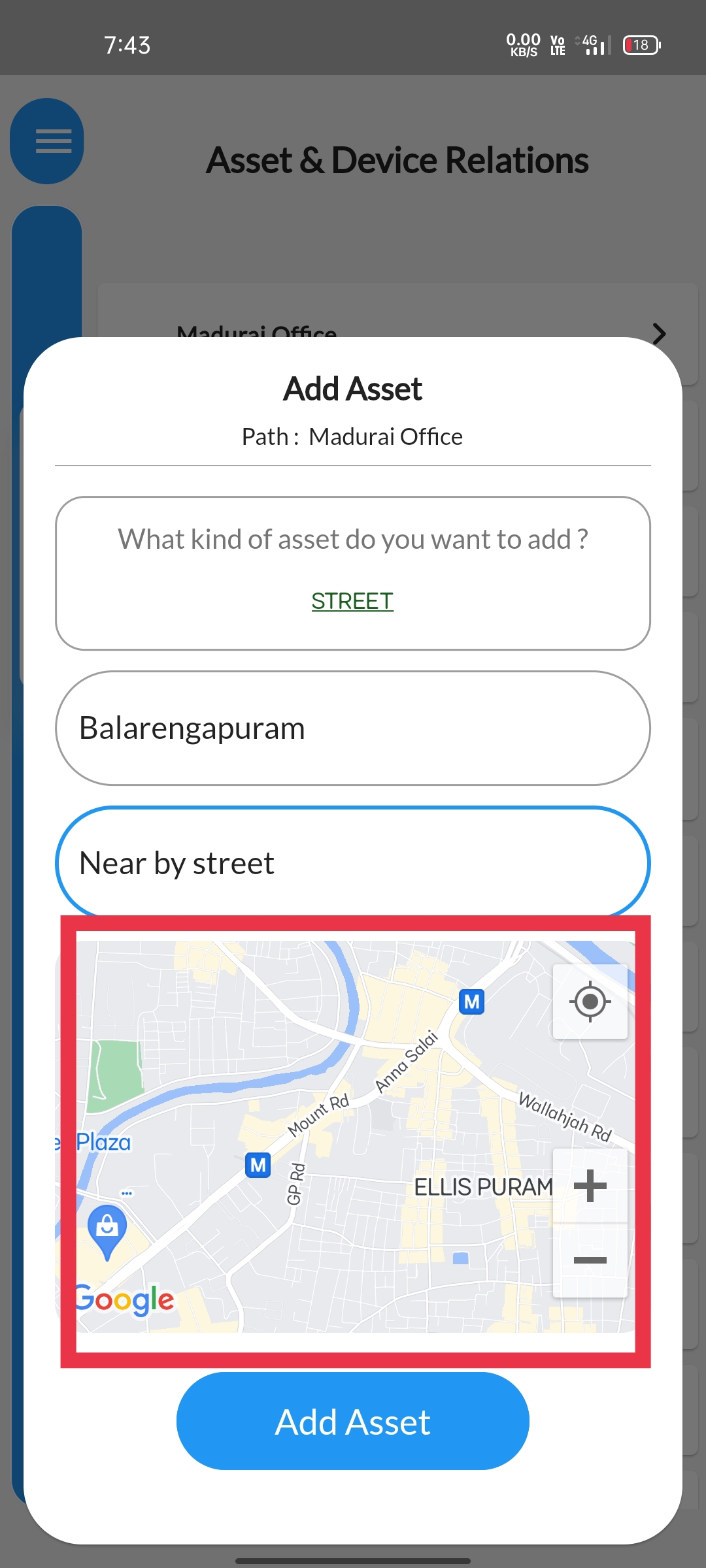 STEP 9
Atlast a Confirmation message will be displayed informing that Asset is added sucessfully.